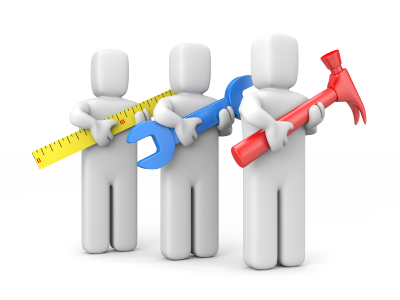 This section is a clearinghouse of valuable faculty development information from both Hopkins entities and other institutions, and will be updated often with more links to great online educational programs. If you have suggestions for a link, or if you have comments about this page, please use the comment section below.
Writing and Mapping Learning Objectives

In these learning modules, Dr. Patricia A. Thomas, MD, FACP, Professor of Medicine and Associate Dean for Curriculum, at the Johns Hopkins University School of Medicine, explains why we should care about objectives, will help us to be able to teach the writing of learning objectives, locate institutional competencies to see how they are assessed across a curriculum, and, explain why course objectives need to map to institutional competencies.

Development of Effective Objectives, Outcomes Qustions, Etc.

The PDF files below, cited from Johns Hopkins Unversity School of Medicine's Office of Continuing Medical Education, give guidelines for developing and writing effective objectives and outcomes questions.

PDF Files:

GME in the Era of Individualized Patient Care

After medical students here at Hopkins have completed two years of the Genes to Society (GTS) curriculum, they go to the wards and clinics. This retreat sought to highlight the important role Graduate Medical Education (GME) plays in fostering what they have learned. Please use the link below to view the various presentations given during the course of the retreat.

Hopkins-Based Faculty Development Programs for the Educator

In conjunction with the Institute for Excellence in Education (IEE) of the Johns Hopkins University School of Medicine, the Johns Hopkins Faculty Development Program offers a whole host of educational opportunities to improve teaching skills, learn about curriculum development matters as well as other educational quality improvement offerings.

Program Links:

Interprofessional Education Training in Healthcare

These online interprofessional training modules provide an introduction to core concepts in the history, description, and application of interprofessional education (IPE) in healthcare. Developed by an interprofessional, collaborative team from across The Johns Hopkins University and Johns Hopkins Medicine, the four modules include: an Introduction to IPE, Competencies and IPE, Best Teaching Practices and IPE, and Assessment and Evaluation in IPE. All modules are available at no charge, though registration is required.

(NOTE: These modules are on JHU School of Nursing website which requires JHED credentials to sign in if you are Hopkins faculty/staff, or a brief registration process if not. Once on the site, use the CATALOG link and enter "IPE" into the search field – the modules will populate)

Useful Online Faculty Development Resources

These links are to quality faculty development sites and resources outside of Hopkins.

Links to Outside Sources:

Science, Transform, Interact, Learn, Engage (STILE) Classroom

The STILE classroom provides state-of-the-art technology and an engaging, interactive teaching environment to support graduate biomedical education and the development of active learning curricula for the basic sciences.

Program evaluation is important for understanding ways in which we can improve our programs for learners, educators, administrators, and others involved in program design and delivery.

The greatest service evaluation can perform is to identify aspects of the course where revision is desirable.1, p.238

~Lee J. Cronbach

[T]he most important purpose of program evaluation is not to prove, but to improve. 1, p.238

~Daniel L. Stufflebeam

Surveys are frequently used as data collection tools in conjunction with program evaluation, and careful consideration must be given to survey development to facilitate respondent buy-in and completion, and to maximize data validity, reliability, relevance, utility, and impact.

The three resources presented below are offered together as companion documents, and are intended to be accessed and reviewed as often as necessary when you engage in survey design or revision activities. The first companion document entitled, "1. Survey of Mistakes – Find the Mistakes," presents a hypothetical evaluation tool that was intentionally created by the School of Medicine's Office of Assessment and Evaluation (OAE) to reflect common mistakes made when designing a survey, and to reflect the majority of mistakes listed in the last companion document entitled, "3. Mistakes in Survey Design and Item Writing – Quick Tips Guide."

See if you can first identify the mistakes in the evaluation tool. As a recipient of numerous invitations to complete surveys during your lifetime, you have likely encountered the majority of these mistakes that may frustrate or confuse respondents, such that you are already well equipped to notice them. Once you have reviewed the survey for mistakes, the additional companion document entitled, "2. Survey of Mistakes – Answer Key," notes the common mistakes in the context of this particular hypothetical evaluation tool.

1Stufflebeam DL, Madaus GF, Kellaghan T. (eds.). Evaluation models: Viewpoints on educational and human services evaluation. 2nd ed. New York: Kluwer Academic Publishers; 2000.


PDF Files:

Note: The files below may be viewed appropriately only when accessed through Internet Explorer 11, Firefox or Opera.

OAE welcomes your feedback. If you wish to provide feedback related to one or more of these three companion resources, please complete our Feedback Form for Resources – Mistakes in Survey Design and Item Writing.

Writing Multiple-Choice Questions

National Board of Medical Examiners (NBME) Item Writing Manual
The NBME's Item Writing Manual, Constructing Written Test Questions for the Basic and Clinical Sciences, is a resource for faculty members at schools of medicine, schools for healthcare professionals, those invested in the assessment of competence of healthcare providers, and others interested in learning how to write better quality test items. The Item Writing Manual is available as a PDF on NBME's Customer Access Portal.